Accommodation in Montenegro will turn your trip into a fairy tale.
Is there anything better than the desired trip? Of course it does, and that is a trip with a loved one. Whether you want to explore historical sights and museums, you have a craziest nightmare, or just lie down on the beach and enjoy the sound of sea waves. Traveling for loving couples is always fun and exciting.
If you have not yet decided where to spend the summer of 2018, accommodation in Montenegro Sofia reveals why this is the ideal holiday destination for a loved one.
Accommodation in Montenegro will show the true strength of your relationship
Each tie takes a bit of rest and nice moments that are a real refreshment. How to achieve this? Take a trip. This is also the best opportunity to learn about a partner. Discover things you did not know before, especially if it's your first joint holiday.
Accommodation in Montenegro offers a completely new affection, which is the                        final test of your   relationship, because, as many scientists say – if you  agree                            when you spend 24 hours together, you will stay forever together!
Also, going to such a holiday is an opportunity to get to know yourself, some new side that you may not have been aware of.
Accommodation in Montenegro offers magic that will never stop
Although traveling with friends is synonymous with unforgettable fun in Budva and good fun, vacation with a better or stronger half brings a dose of romance that can not be replaced. On a joint journey, you are writing your history, creating wonderful moments that you will remember with fondness in the coming years when you look at photographs of your smiling faces and beautiful lands of Montenegro.
Sunset on one of the bays where St. Nicholas Island is rich or enjoying a pleasant evening, local specialties and home-made wine will make your magic never stop.
Montenegro found itself on the map for the lovers
Two years ago, a survey was conducted on the cities that the couples must visit. In addition to the beautiful Seville, the "Venice of the East", as Piran calls many, Kotor was also found.
Romantic squares with live music, quiet and mysterious stone alleys and imposing old buildings on the Mediterranean coast, justify the epitome of a mandatory city for a holiday.
The entire Boka Kotorska is magical, and the additional attraction for young couples is provided by Risan in the northern part, which is known for the "Gondola of Love". According to the proven data she has so far been lucky and has entered the marital waters even for 26 loving couples.
How to choose the perfect accommodation in Montenegro for two?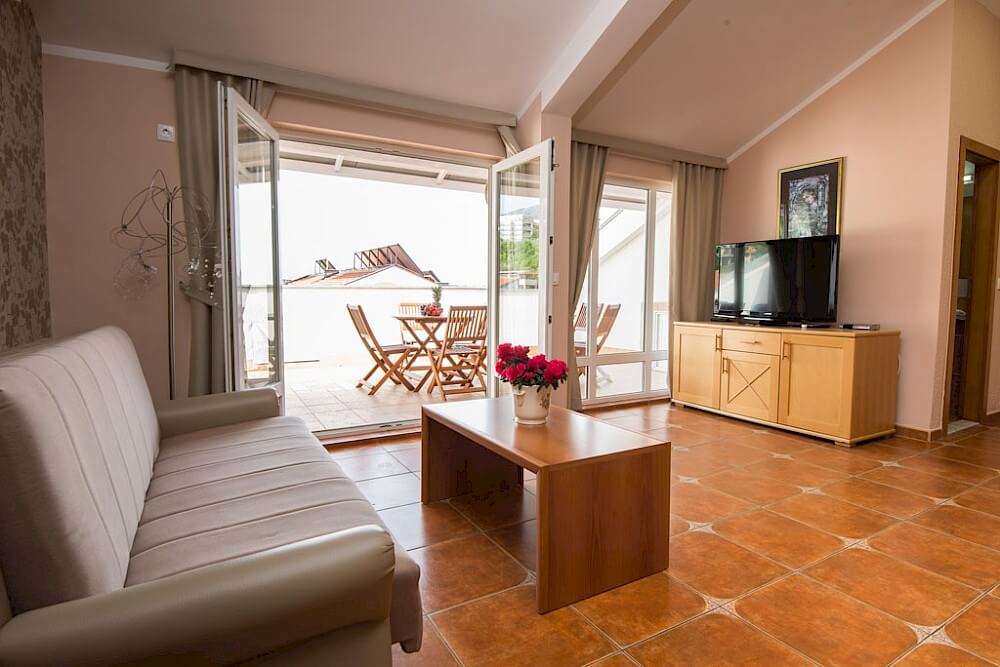 Choosing the right accommodation is one of the most important factors for a perfect holiday. At the same time, this is one of the most demanding tasks, because the decision is further complicated by the plethora of search engines. Numerous promotions, favorable programs, and websites full of beautiful photos.
The key to perfect accommodation in Montenegro lies in early planning that gives you a greater choice and more favorable prices. This will greatly reduce your costs.
Therefore, set aside time and carefully look at the accommodation that Sofia apartments offer in Montenegro. All units are air-conditioned and feature cable TV, free Wi-Fi, LCD TVs, security cabinets and bathrooms. For the complete ambience of lovers there are also comfortable terraces. All this is a good reason to leave mobile phones on the side and indulge in mutual enjoyment.